Customisability:
our system, your way
We all have our quirks. When it comes to business they can help us stand out and beat the competition. We embrace these differences and incorporate your way of working into the ExamTrack system; fine tuning our product to match your processes. We'll also customise ExamTrack so that it integrates seamlessly between you and your preferred delivery partners; as well as provide third-party integration so that sending learner data to regulatory agencies is quick and simple.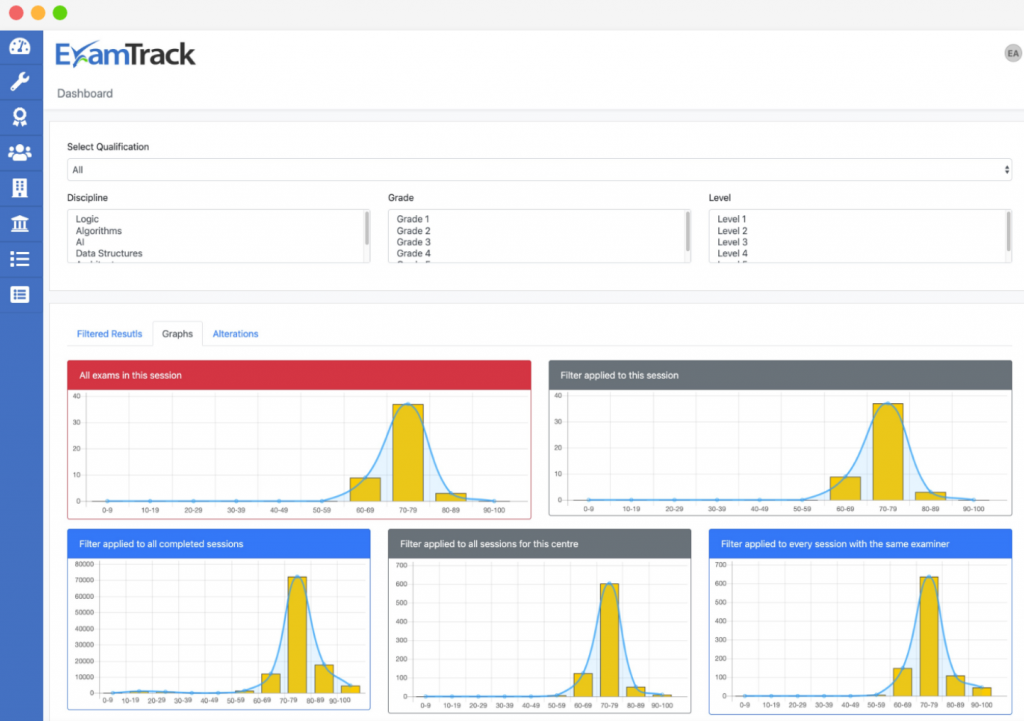 Intelligent reporting
The diversity of awarding organisations means there are vast amounts of information you may need to provide, at any moment. The powerful reporting engine allows ExamTrack to share precise and customised reporting at the click of a button, so you get the insight behind your assessments. Reports can be automated and scheduled for delivery at specific points in your process or, when the need arises, dynamic and ad-hoc reports can be generated. PDF spreadsheets allow for easy sharing and visualisation of key information and award certificates can even be printed in house, saving you costs.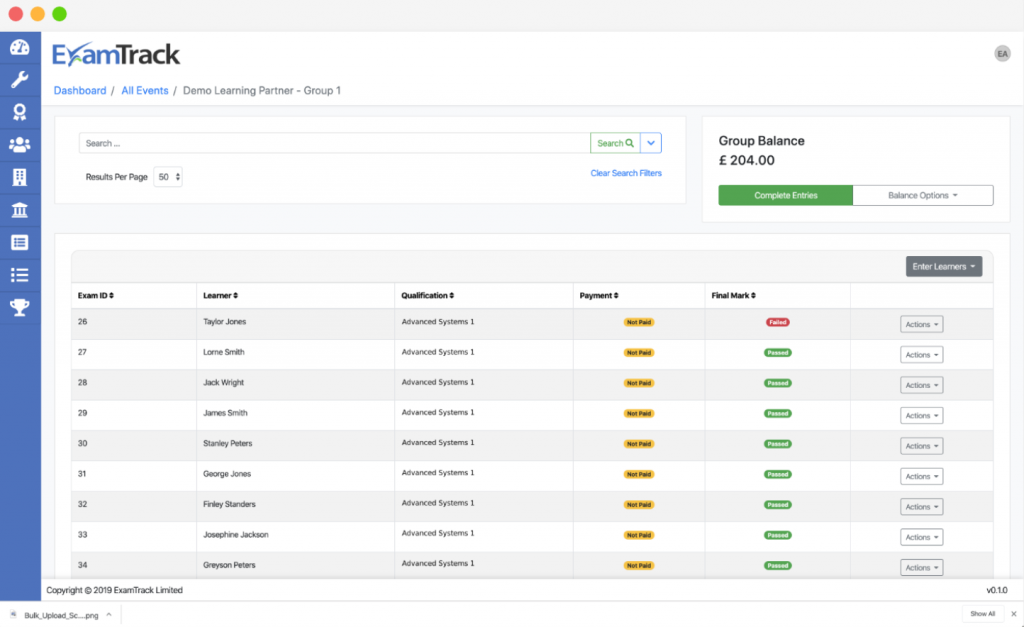 Quick and easy payments
Give your clients a safer, simpler way to pay with ExamTrack's online transaction ability. Invoices can also be generated straight out of the system during a point in the process that you choose and synced back to your accounting packages, cutting down on cash handling and processing time for your staff.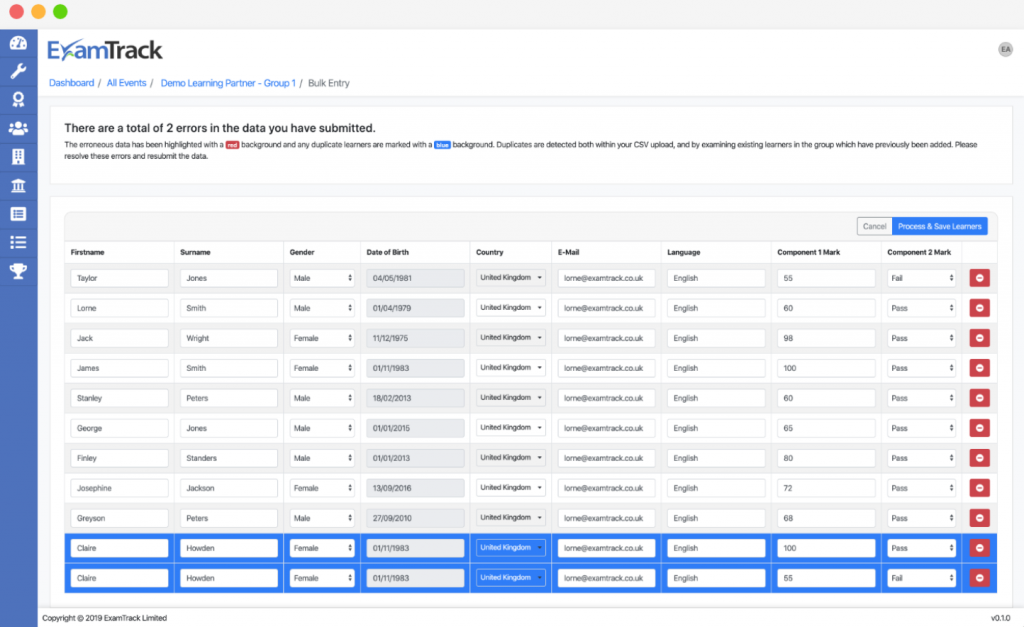 Clear auditing
When it comes to assessments, transparency is vital. Our system will give you the security of a full audit trail, so you have a complete and easy-to follow review of your processes.